Binational Cycling Trail Opens on Peace Bridge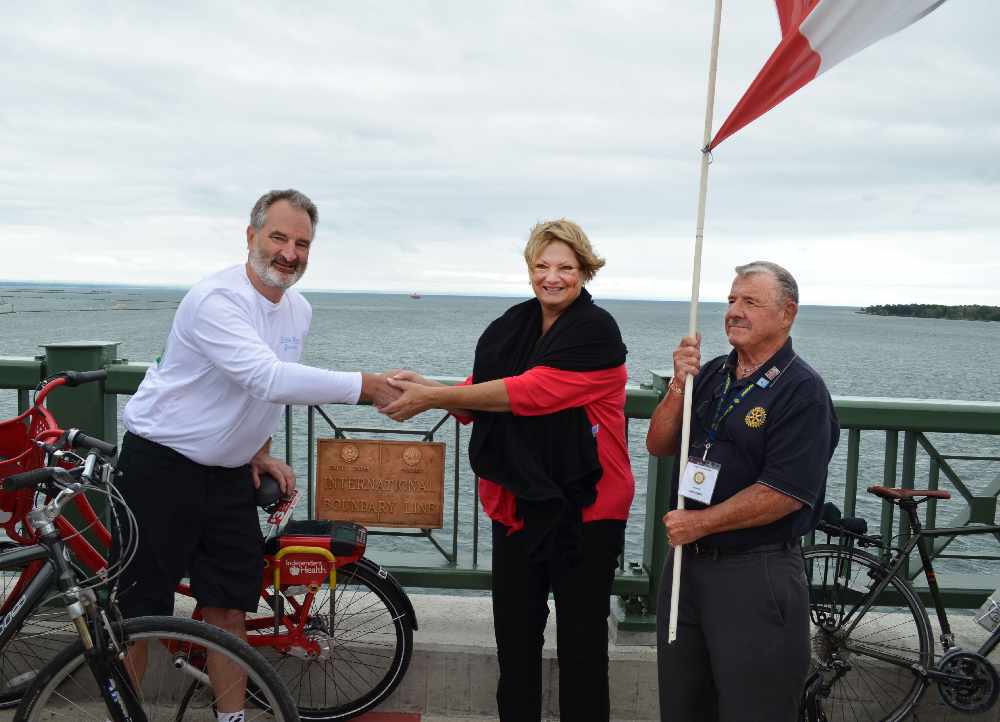 Photo Credit: Niagara Parks
August 30, 2019
By: Marcie Culbert
You can now walk or take your bike across the Peace Bridge and into the United States.
It connects the Niagara River Recreation Trail with the trail system in Western New York.
Niagara Parks CEO David Adames says this all came together over the course of the summer.
"The initial idea started in June, a number of us were at the opening of the Peace Bridge construction project in July, then we decided to put together an MOU between the three organizations."
Adames signed a Memorandum of Understanding with officials from the Niagara Greenway Commission and the Buffalo and Fort Erie Public Bridge Authority on Wednesday.
"It's committing us to continue to work together to promote the cycling lane and to promote cycling generally on the trail systems. It has opened up a whole lot of opportunity for more cycling experiences on both sides of the border."
Make sure you bring your passport with you if you decide to check it out.