Brock Chancellor Invested into the Order of Canada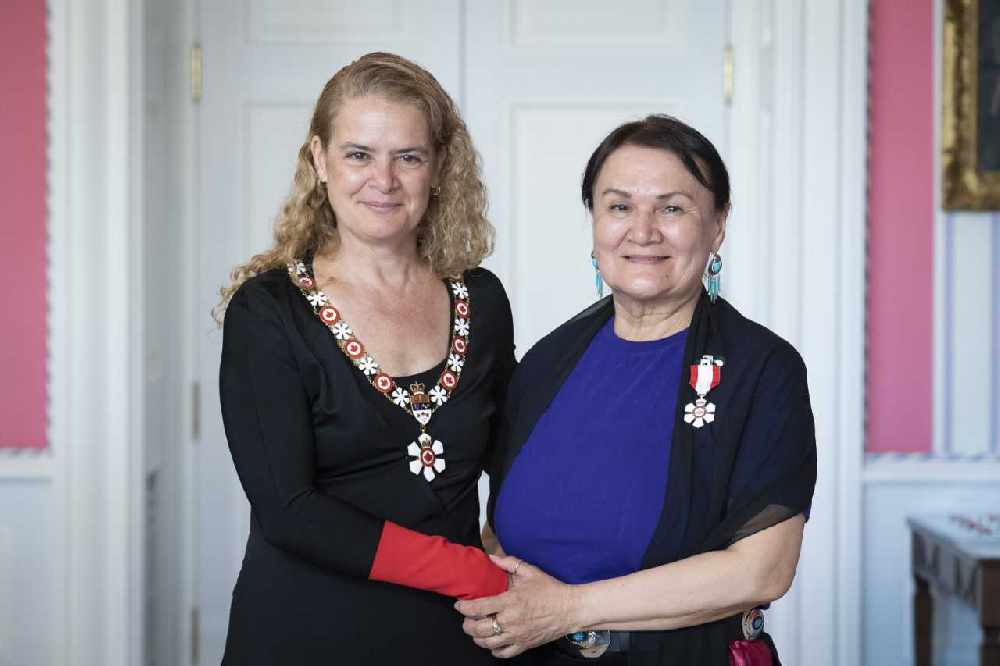 Photo Credit: Brock University
May 10, 2019
By: Marcie Culbert
She has been invested into the Order of Canada.
Brock University Chancellor Shirley Cheechoo was one of 39 people who got to shake hands with Governor General Julie Payette on Wednesday.
Brock University held a special reception in her honour last night.
The Order of Canada recognizes those who help shape societies, ignite imaginations and unite communities.
Cheechoo became the first woman and first Indigenous Canadian to become a Brock University Chancellor in 2015.
She is also an award-winning artist. Her film Moose River Crossing takes a look at survivors of the residential school system.