Mayors Meeting Sparks Discussion in Regional Council Chambers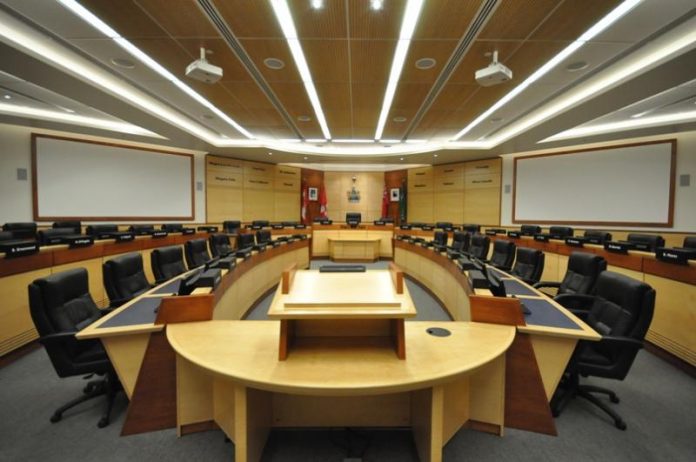 August 16, 2019
By: Marcie Culbert
Niagara's 12 mayors held a meeting last week, to talk about regional governance.
St. Catharines Mayor Walter Sendzik says they went over the results of a public survey, which were presented to Regional Council last month.
"When you look at what the provincial government has been talking about, they talk about making sure that the taxpayers dollars are being well represented. We wanted to make sure that as 12 municipal mayors that we were doing our part to work together to drive home a lot of those efficiencies as well."
Regional Chair Jim Bradley was also in attendance.
During last night's council meeting, some of the Regional Councillors said they felt left in the dark when they found out about this separate meeting.
But Sendzik says these meetings are necessary.
"If you're not wearing the mayors hat and you don't have that dual role you would feel 'why is a councillor that I site beside having a meeting with other mayors?' But when you actually take a step back and you look at the role of the mayor in the individual municipalities, this is part of our duties and we should be doing more of it."
Sendzik says it's important that the mayors meet up, to see how they can work together to streamline services in order to benefit their residents.