More Long-Term Care Beds for Niagara, Hamilton, Brant and Haldimand-Norfolk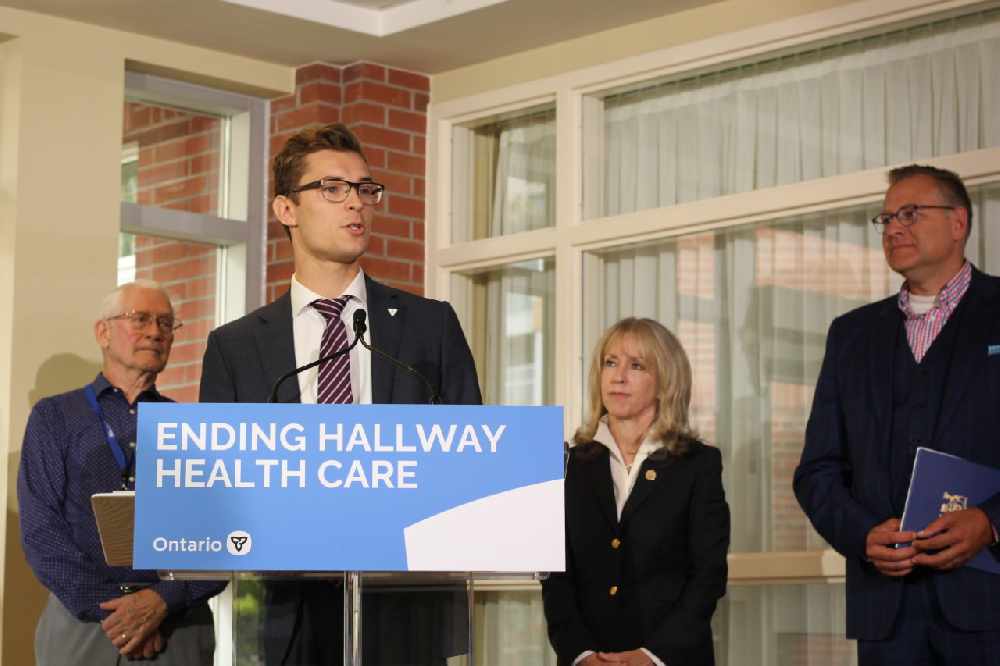 Photo Credit: Niagara West MPP Sam Oosterhoff
September 10, 2019
By: Marcie Culbert
The Ontario Government will add almost 1,000 new long-term care beds and upgrade almost 800 others in Niagara, Brant, Hamilton and Haldimand-Norfolk.
Niagara West MPP Sam Oosterhoff joined Minister of Long-Term Care Merrilee Fullerton for the big announcement in Grimsby this afternoon.
Here in the Niagara Region; 320 beds will be added and almost 400 will be upgraded;
- 96 new beds and 64 upgraded beds for Westhills Care Centre in St. Catharines.
- 13 new beds and 226 upgraded beds for Linhaven Long-Term Care Home in St. Catharines.
- 81 new beds and 41 upgraded beds for Pleasent Manor in Virgil.
- 66 new beds and 62 upgraded beds for Foyer Richelieu Welland.
- 64 new beds for Royla Rose Place in Welland.