Niagara Firefighters Promoting Test it Tuesday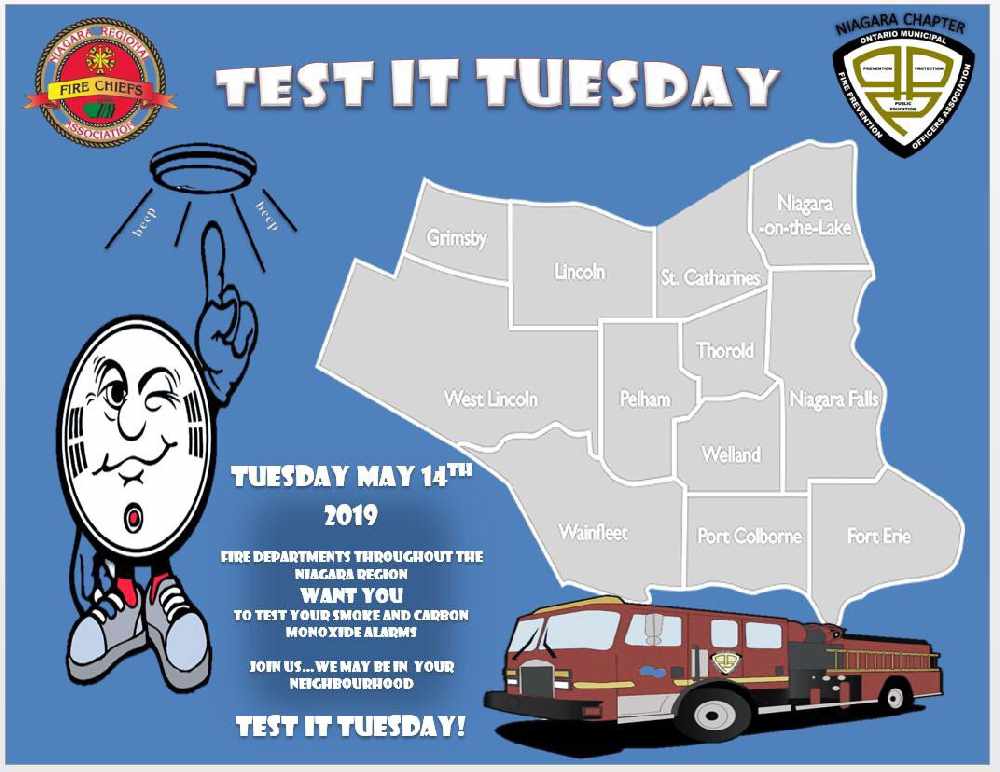 Photo Credit: Welland Firefighters Twitter page, @WPFFA_481
May 14, 2019
By: Marcie Culbert
It's time to check your smoke and carbon monoxide alarms.
It's Test it Tuesday and firefighters across Niagara are encouraging everyone to make sure everything is in working order.
Members of Welland Fire and Emergency Services will be visiting homes between Colbeck Drive and Endicott Terrace to help test alarms.
Smoke alarms expire after 10 years. Carbon monoxide alarms have a lifespan between five and 10 years. You can find the expiry date on the back.
Smoke alarms have to be located on every floor of your home. Carbon monoxide alarms have to be outside all of the sleeping areas.