Rotary Storybook Pathway on the Horizon for Millennium Trail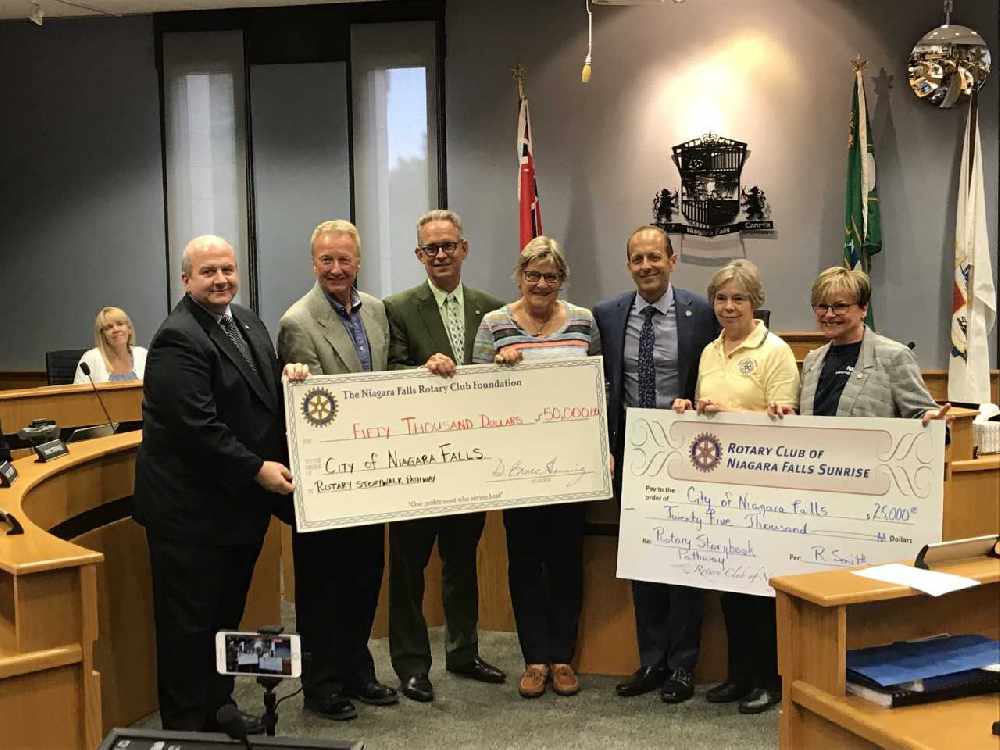 June 5, 2019
By: Marcie Culbert
Both of the Rotary Clubs in Niagara Falls are pitching in a combined total of $75,000 for the Rotary Storybook Pathway along the Millennium Trail.
The Rotary Club of Niagara Falls is providing $50,000 while Niagara Falls Rotary Club Sunrise is spending the remaining $25,000.
Rotary Member John Beyer says they're hoping to have the pathway ready by the end of the year.
"What we're going to do is have a bunch of laminated books on posts all the way through. One page of each book is going to be on every post about 20 metres away from each other along the length of the trail. Kids can go a read a story, walk along the trail and go for a walk with the family."
It will begin at Montrose Road and will end by Royal Manor Drive.
This is a partnership between both of the Rotary Clubs, the City of Niagara Falls and the Niagara Falls Library.