St. Catharines Delegation Returns from AMO Conference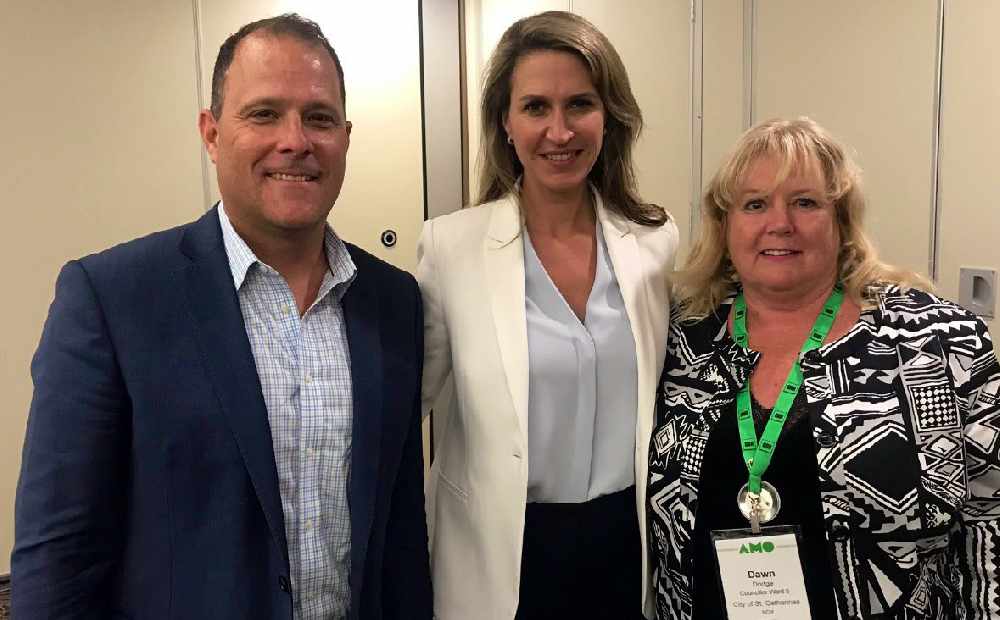 Photo Credit: City of St. Catharines
August 23, 2019
By: Marie Cassidy
Mayor Walter Sendzik and other officials from St. Catharines are back, after a whirlwind of meetings in Ottawa.
A delegation from the Garden City joined other municipal leaders at the annual Association of Municipalities of Ontario conference.
The team met with provincial ministers about the city's challenges and priorities.
Of the discussions included investments into local infrastructure for the Canada 2021 Summer Games, expanded GO train service and the traffic impacts and the need for affordable housing.
Sendzik says the AMO conference is an opportunity to put these challenges in front of the province and find opportunities to work together.
The team from the Garden City also joined meetings with the Niagara Region delegation to talk about issues facing all of Niagara.