St. Catharines GM Plant Feeling the Impact of the American General Motors Strike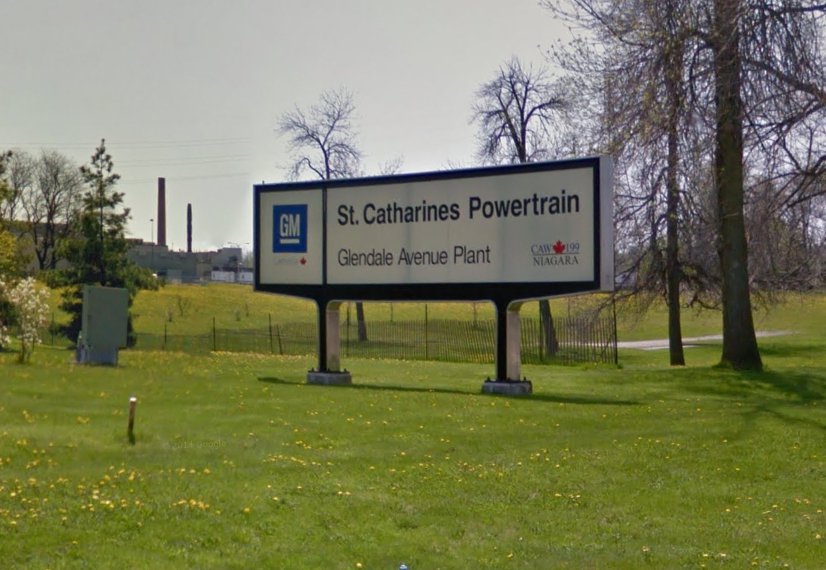 Photo Credit: Google Street View
September 18, 2019
By: Marcie Culbert
It's day three of the GM strikes in the United States.
More than 49,000 United Auto Workers hit the picket lines on Monday, shutting down 33 manufacturing plants and 22 parts distribution warehouses in the process.
Here in Niagara, Plant Chair Tim McKinnon says they're starting to wind down production in St. Catharines.
"As of today we're going to run out of parts in the V8 assembly area and then by Friday our V6 engine will be out of parts as well and then it will only be the transmission left at the end of the week."
If transmission production stops, McKinnon says it would be bad news for the plant.
"It would be almost a complete closure of the plant because there wouldn't that much for us to do. We would be keeping for maintenance work and things like that but as far as any production goes, the plant would be black."
Two thirds of the plant will be laid off as of Monday, this works out to about 800 production workers. McKinnon says they will be able to collect Employment Insurance.
Meanwhile 1,200 GM employees have been temporarily laid off at the Oshawa Plant, with more job cuts expected.
McKinnon says those workers will still receive full wages, because they were given a 16 week letter ahead of the plant's closing.
Unifor President Jerry Dias believes the second Oshawa line could also be shutdown as early as Thursday. This would leave all 2,600 workers off the job.