St. Catharines Supporting Toronto Raptors in NBA Finals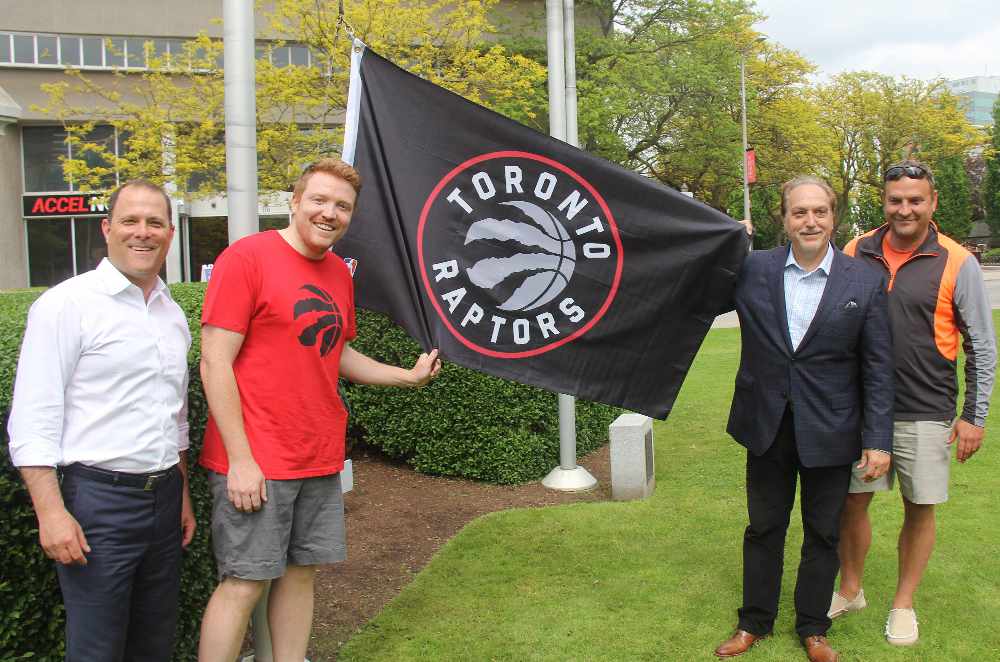 Photo Credit: City of St. Catharines Twitter page, @St_Catharines
May 31, 2019
By: Marcie Culbert
Jurassic Park is taking over the country and St. Catharines is no exception.
The Toronto Raptors flag is flying outside St. Catharines City Hall.
The flag raising ceremony was held yesterday, the same day the Raptors kicked off the NBA finals against the Golden State Warriors.
It was the first time an NBA finals game had ever been played outside the United States. Toronto won 118 to 109.
Game 2 will take place on Sunday.