#Unplug to Connect in Niagara Falls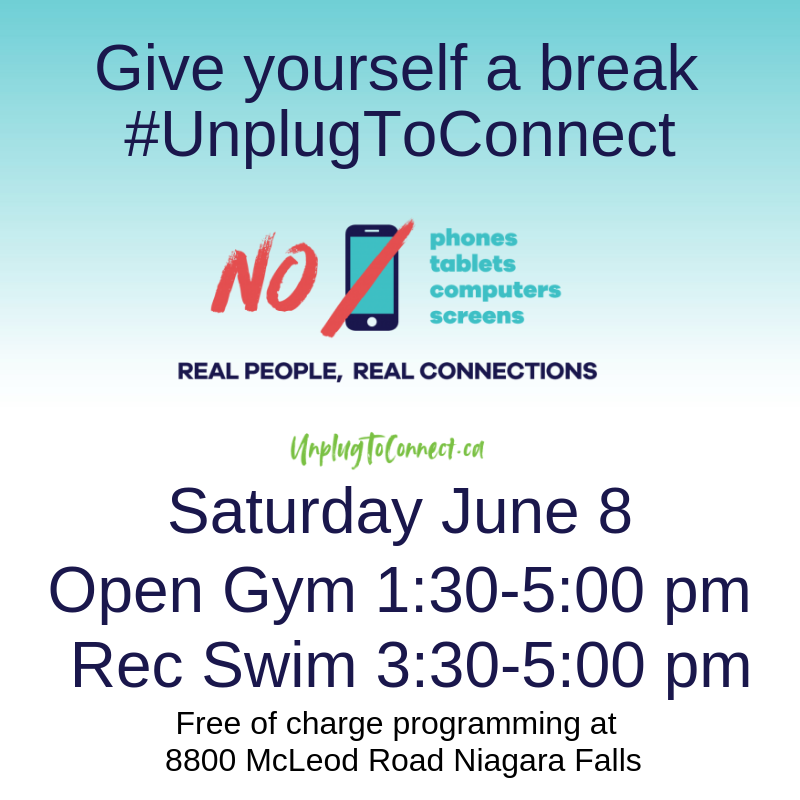 Photo credit: Boys and Girls Club of Niagara Facebook
June 6, 2019
By: Marie Cassidy
It's about powering down and spending some time re-connecting.
The Boys and Girls Club of Niagara Falls is holding a special event on Saturday.
It's part of a nationwide initiative called #UnplugtoConnect.
They are offering some free programming on Saturday including open gym hours from 1:30 p.m. to 5:00 p.m.
There will also be a public swim at the facility on McLeod Road from 3:30 p.m. to 5:00 p.m.
#UnplugtoConnect is about turning off the screen and connecting with real people.