Welland Councillor to Introduce Motion for Inflatable Waterpark at Lincoln Street Docks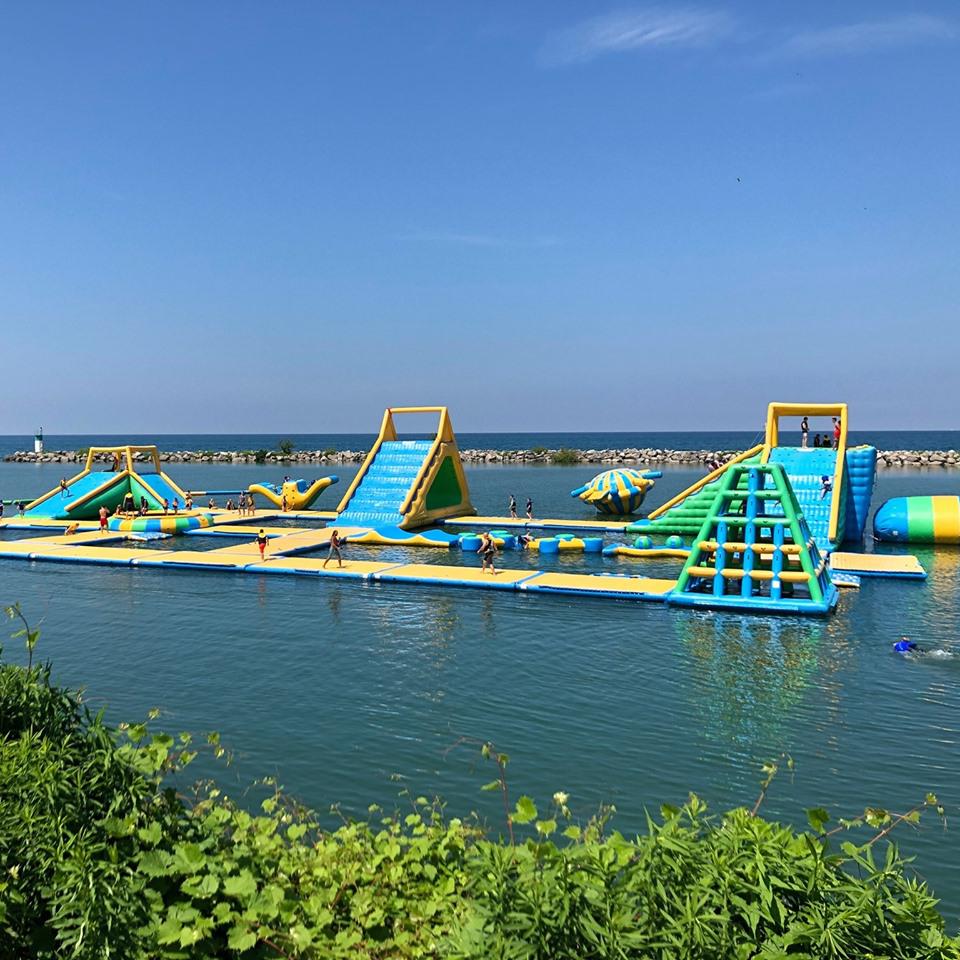 Photo Credit: Pirateship Cove Facebook page, @flyboardniagara
September 17, 2019
By: Marcie Culbert
Welland City Council will talk about the possibility of an inflatable waterpark, once again.
Councillor John Chiocchio will introduce a motion at tonight's council meeting.
He would like the city to use $500,000 in federal funding to install and man the park at the Lincoln Street docks for the 2020 season.
The inflatable waterpark could be similar to Pirate Ship Cove, located on North Service Road in Jordan.