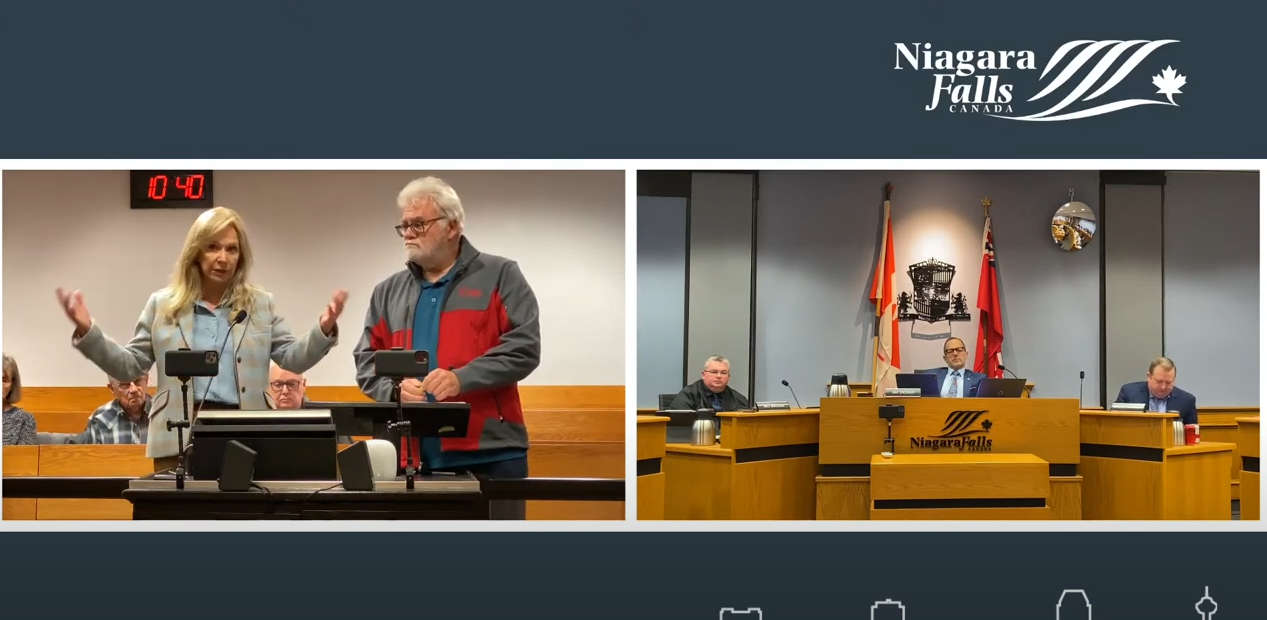 Niagara Falls resident relayed concerns about site near Thundering Waters Blvd
Concern about a homeless encampment in Niagara Falls brought before city council this week.
Resident Joe Mrozek says there have been vehicle breakins, people wandering around the community during the day and evening, and, great concern after a woman was murdered near the encampment by Thundering Waters Blvd.
City Chief Administrative Officer Jason Burgess says they have a file on each individual. "Every interaction with those individuals is tracked. Now, the population is fluid, sometimes, so what happens is that people leave Toronto because they hear of a rental rate in Niagara, but then they get here and find they can't get an apartment here."
Regional councillor Joyce Morocco was there, saying a lot of money is being spent regionally to fight the problem. She also invited Mrozek and his neighbouring residents to get more involved with regional meetings on this issue.
Burgess also pointed out permission is needed from property owners to remove encampments, which can be difficult.
"You have to understand, that some of those people that are in encampments, some of them actually have housing, and they're choosing as a lifestyle to actually be in an encampment for a variety of other reasons," he says.
Councillor Lori Lococo said there's about 650 homeless people regionally, about 100 in Niagara Falls.
Mayor Jim Diodati added the city has people at the encampments, who know every person there, including their medications, and who's taken a bus from Toronto. He adds there are many community groups working to help the homeless, as well as a number of places for people to shelter, including the newest emergency shelter that just opened.