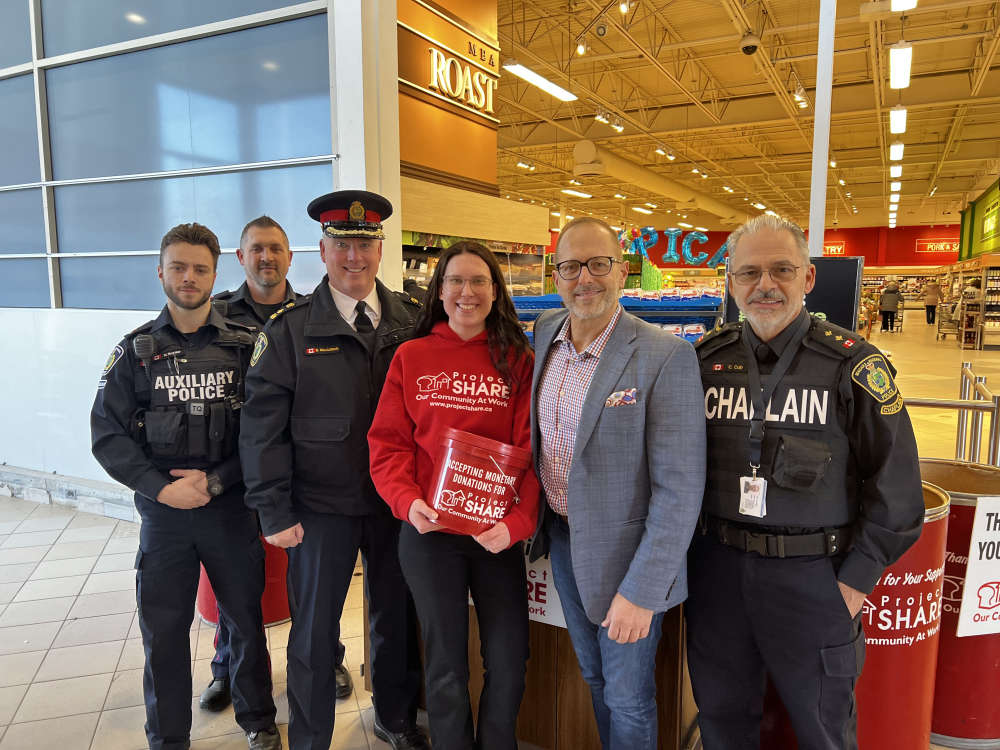 Photo Credit: Niagara Regional Police Services
NRPS Spring Food Drive took place this week
It was another successful food drive for the Niagara Regional Police Service.
This week, officers took part in the 3rd annual Spring Forward Food Drive.
Police teamed up with 12 local grocery stores and nine banks across Niagara.
Over four days, over 9,000 pounds of food was collected, as well as about $10,000 in cash and gift cards.
Post Food in Niagara Falls made it's third donation to the cause, contributing 2,595 pounds of cereal products.
A number of grocery store involved also donated items.
The food banks that were supported by the food drive included:
Salvation Army - Fort Erie
Port Cares - Port Colborne
Hope Centre - Welland
Pelham Cares - Pelham
Project Share - Niagara Falls, Niagara on the Lake
West Lincoln Community Care - Smithville
Community Care - St. Catharines, Thorold
Grimsby Benevolent Fund - Grimsby
Community Care of West Niagara - Beamsville
"I am so very proud of this event," says Police Cheif Brian McCulloch. "Our members have gone above and beyond to help families across Niagara, recognizing that this has been a particularly difficult year for many. We recognize that policing is always evolving and supporting the community that we serve in different meaningful ways is important. Food insecurity exists in Niagara, and I am so proud that my officers are making difference in this area."
Police would like to thank community members who dropped by with donations.