Hotel Dieu Shaver Receives Big Cheque from Niagara Golf Marathon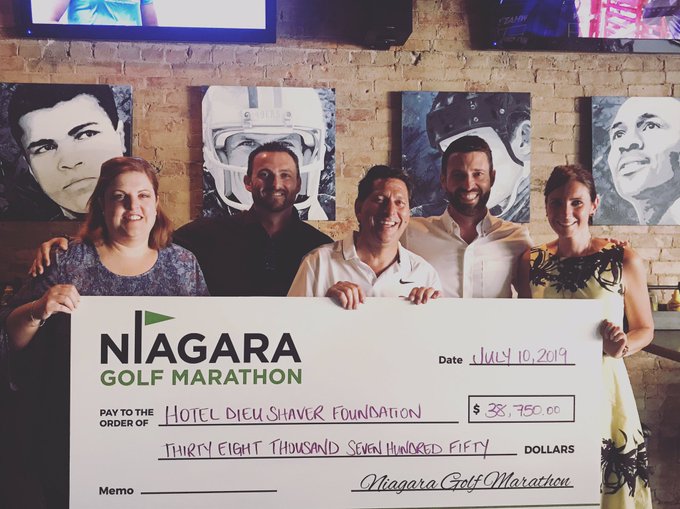 Photo Credit: Hotel Dieu Shaver Twitter page, @HotelDieuShaver
July 12, 2019
By: Marcie Culbert
Hotel Dieu Shaver will reap the benefits, of a more than $38,000 cheque from the Niagara Golf Marathon.
Lots of people stopped by the Royal Niagara Golf Club on June 4th.
Everyone teed off at 6:00 a.m. and tried to play 100 holes of golf in less than 12 hours.
The event also raised money for Pathstone Mental Health and Community Care of St. Catharines and Thorold.