UPDATE: Niagara Regional Police Find Missing Man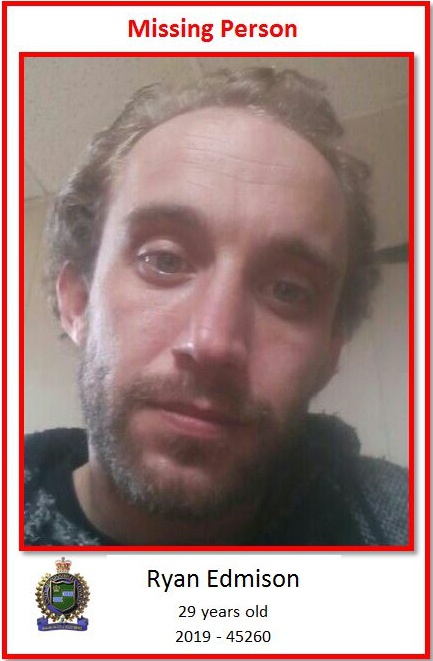 Photo Credit: Niagara Regional Police
May 22, 2019
By: Marcie Culbert
UPDATE: Niagara Regional Police say they have found 29-year-old old Ryan Edminson.
He is safe and they would like to thank the public for their help tracking him down.
NRP officers are on the lookout for a missing 29-year-old man.
Ryan Edmison was last seen in St. Catharines on Saturday.
He's white, about 6-feet-tall with a medium build, blue eyes and has short brown hair. Edmison also has facial hair and he can barely move his jaw due to a recent tracheotomy.
Anyone with information should contact the St. Catharines Detective Office by calling 905-688-4111.