NRP Investigate Convenience Store Robbery in St. Catharines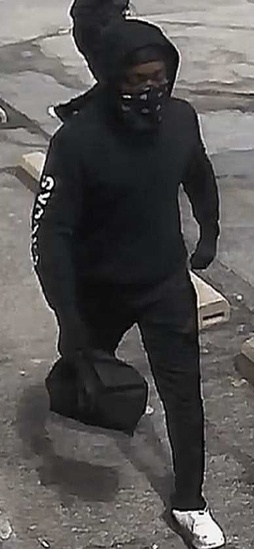 Photo Credit: Niagara Regional Police
May 29, 2019
By: Marcie Culbert
No injuries were reported after two armed men robbed a convenience store in St. Catharines.
Niagara Regional Police say they stole cash and cigarettes from Pelham Variety on Pelham Road, Saturday afternoon. The suspects fled the scene in a brown, newer model Toyota Corolla afterwards.
Officers think they're both black men, standing at about 6-feet-tall with a medium build.
One of the suspects was wearing a black Crooks and Castle hooded sweatshirt, black pants, white running shoes, black gloves and a black and white bandana over their face.
The other man was wearing a black hooded sweatshirt, black pants, black shoes with white soles and also had a black and white bandana covering his face.
Anyone with information should contact Detective Constable Lindsay Medd by calling 905-688-4111 with extension 1009463.