Purina Honours Heroic Dog from Niagara-on-the-Lake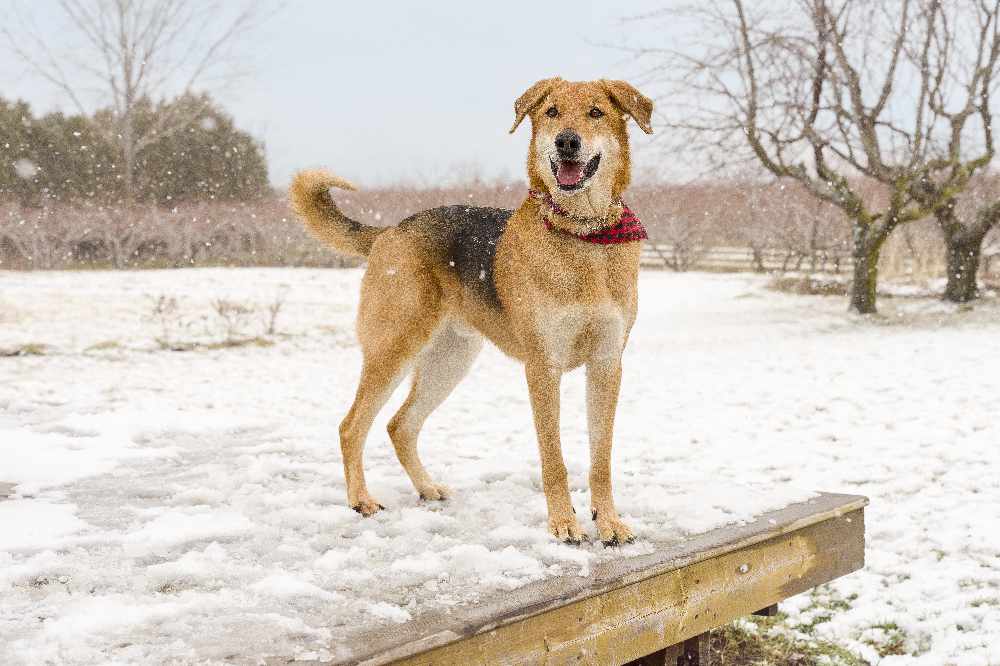 Photo Credit: Purina Canada
June 13, 2019
By: Marcie Culbert
A family dog from Niagara-on-the-Lake is being inducted into the 51st Annual Purina Animal Hall of Fame, after he saved his family from a devastating house fire.
Rachel Spiewak says Tucker, her 6-year-old Shepherd Rottweiler mix, was acting very strange on September 16th, 2018 at around 1:15 a.m.
"He started acting very aggressive. He was barking, growling, pacing around the room, getting up on the bed and pawing at us, just kind of being crazy. I was like 'okay something is wrong' this is not normal behaviour for Tucker."
That's when they found the flames outside their bedroom. Spiewak was able to safely evacuate with her boyfriend and their two children.
The smoke alarms did not wake them up because all of the smoke was billowing outside the home.
Spiewak is thankful that Tucker was there to save their lives.
"You never think that when you adopt a puppy seven years earlier that this dog is going to save your life."
Spiewak's home was completely destroyed in the fire, alongside two vehicles and all of the supplies for her photography business.
Fire officials never determined the cause, but they do know the fire started in the garage.
You can learn more about Tucker and the Purina Animal Hall of Fame online here.