Raptors Win NBA Championship!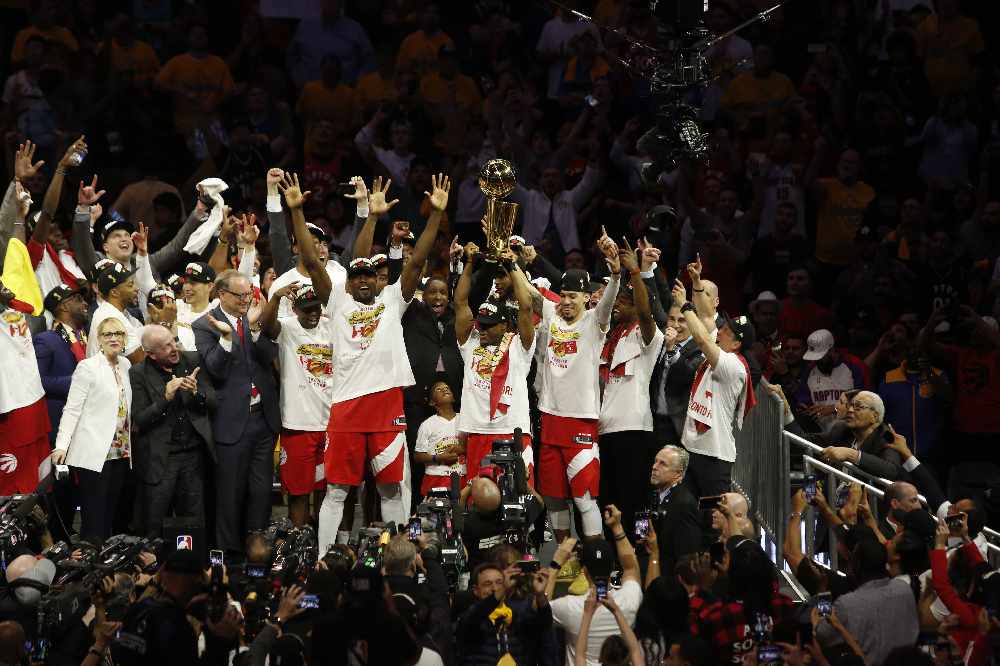 Photo Credit: Toronto Raptors Twitter page, @Raptors
June 14, 2019
By: Marcie Culbert
For the first time in NBA history, a Canadian team has won the championship trophy.
The Toronto Raptors beat the Golden State Warriors in Game 6 last night, with a final score 114 to 110.
Right here in Niagara, fans celebrated at the viewing parties in Niagara Falls, St. Catharines, Ridgeway, Pelham and Welland.
Kawhi Leonard has been named the NBA Finals MVP for the second time in his career.
The last time Toronto won a major sports championship was back in 1993, when the Blue Jays won the World Series.