Relive the Siege of Fort Erie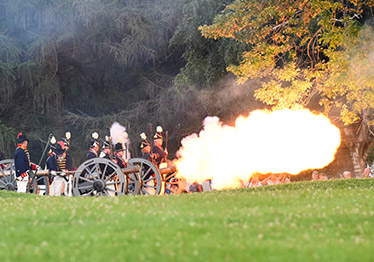 Photo Credit: Niagara Parks Website
July 18, 2019
By: William Rowling
Join Old Fort Erie in remembering the war of 1812 and the historic events that took place through Niagara.
August 3 and 4 the Old Fort will host inspiring reenactor's that will portray soldiers and families from the war of 1812.
You can see battle re-enactments, demonstrations and historic merchants.
Admission into the battles and camps are free.
Fort tours run from 10:00 A.M. to 4:00 P.M.
Tickets for the tour cost $13.27 for adults and $8.41 for kids.
Full schedules for the weekend can be found online on the Niagara Parks event page.