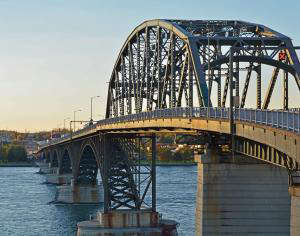 On Sunday, Canada Border Protection officers at the Peace Bridge nabbed a man wanted for rape in Maryland
A man who was wanted for rape in Maryland has been arrested after being stopped by border officials at the Peace Bridge.
U.S. Customs and Border Protection says on Sunday, the 44 year old was returning to the States after spending time in Canada.
During an inspection, border officials discovered there was an active arrest warrant for the man.
Authorities say he was turned over to the Buffalo Police Department.
His name has not been released.