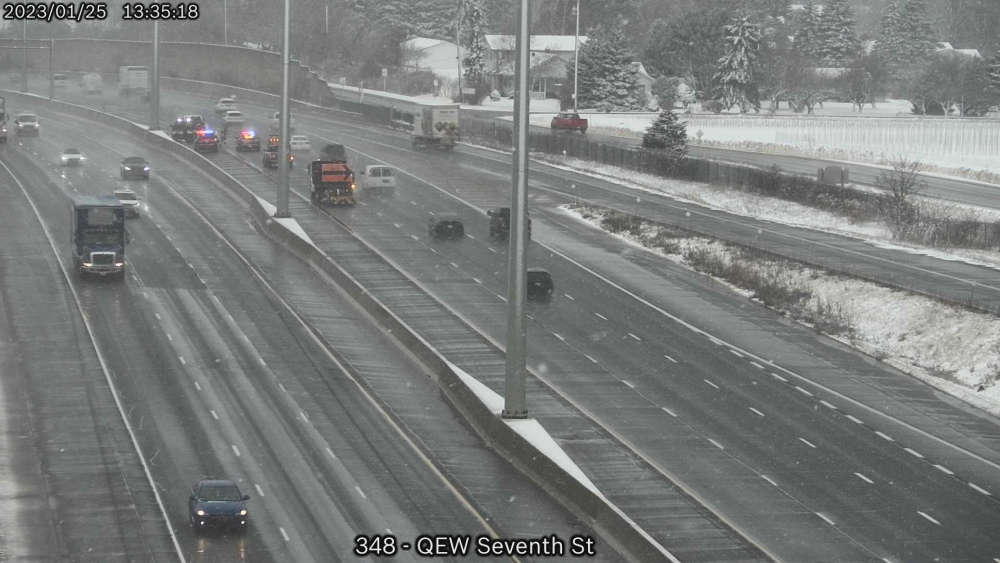 Collision occurred on QEW near Seventh Street
UPDATE - JANUARY 25TH, 3:24 P.M.
The collision has been cleared.
ORIGINAL STORY - JANUARY 25TH, 1:38 P.M.
Crew are currently at the scene of a collision on the QEW Toronto bound in St. Catharines.
The crash occurred at Seventh Street.
The left shoulder and one left lane are closed.
Details are limited, and there is no word of any injuries.
A snowfall warning is in effect for Niagara, with Environment Canada calling for up to 15 cm of snow by tonight.