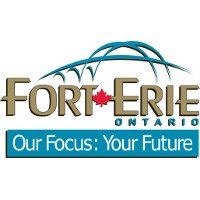 Kuchyt served 14 years with municipality.
The Town of Fort Erie is on the hunt for a new Chief Administrative Officer.
Current CAO Tom Kuchyt has announced his retirement, which will take effect in February.
Kuchyt has worked for the municipality for 14 years.
"On behalf of Council and staff, I wish to thank Tom for his tremendous work with the Town of Fort Erie and congratulate him on a municipal career that has been nothing short of outstanding. While Tom has always preferred to work behind the scenes, his body of knowledge and desire for excellence have left an indelible mark on Town operations and our entire community. Tom will be hard to replace," said Mayor Wayne Redekop.
The Town has enlisted the services of an outside hiring firm and has a created a recruitment committee that consists of Mayor Wayne Redekop and Councillors Marina Butler and George McDermott.
The hiring process is expected to last 3-5 months.