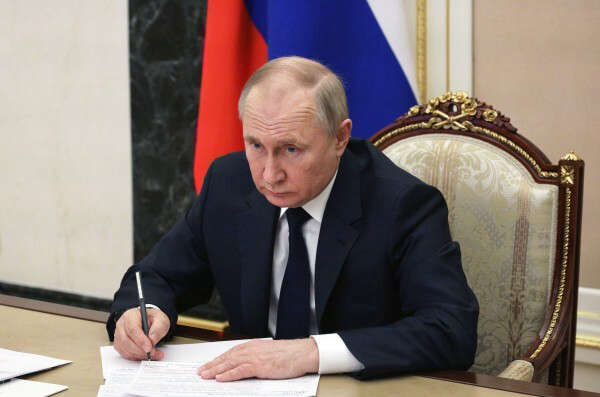 Arrest warrant issued for alleged Ukraine war crimes
An arrest warrant has been issued against Russian President Vladimir Putin.
The warrant was issued by the International Criminal Court, and accuses Putin of illegally deporting children from Ukraine.
In a statement, the court says Putin "is allegedly responsible for the war crime of unlawful deportation of population (children) and that of unlawful transfer of population (children) from occupied areas of Ukraine to the Russian Federation."
During the one-year invasion, Moscow has denied accusations that Russian forces have committed atrocities.
A warrant was also issued for Maria Alekseyevna Lvova-Belova, the Commissioner of Children's Rights for the Russian Federation.
Court president Piotr Hofmanski says while the warrants were issued by the ICC, the international community will have to enforce them.
A possible trial of any Russians by the ICC could be a long way off, as Moscow doesn't recognize the court's jurisdiction.
"The decisions of the International Criminal Court have no meaning for our country, including from a legal point of view," says Russian Foreign Ministry spokeswoman Maria Zakharova.
Ukraine is also not a member of the court, but has given it jurisdiction over its territory.