Brock's Homecoming Grape Stomp Returns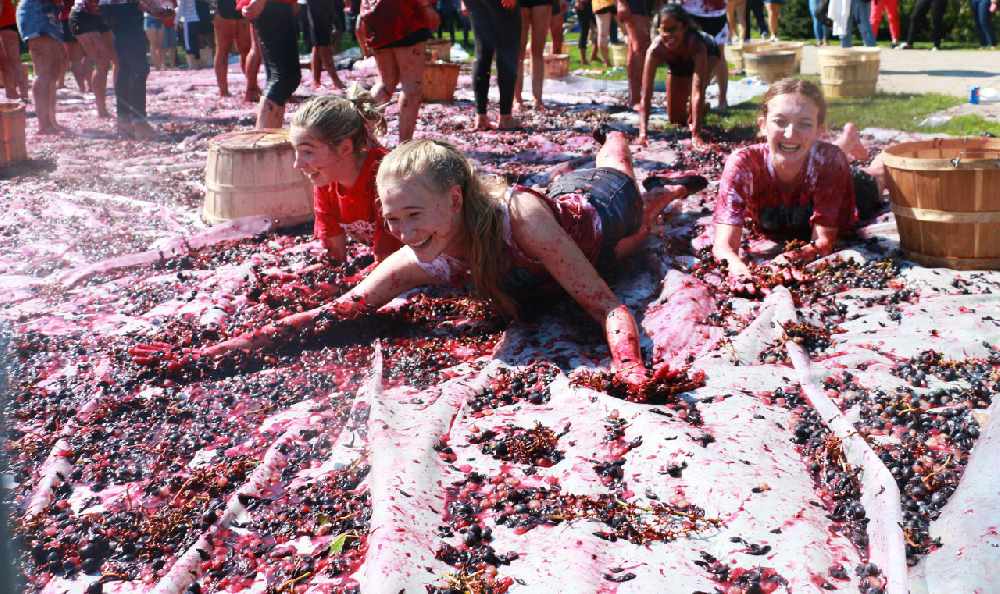 Photo Credit: Brock University
September 18, 2019
By: Marcie Culbert
About 700 Brock students will stomp their feet in Jubliee Court and make quite the mess.
The Homecoming Grape Stomp will be taking place this Friday between noon and 1:30 p.m.
Teams will dress up and compete for prizes. They will be stomping on a metric tonne of Concord grapes.
There will also be live music and a free barbeque afterwards.
The annual event kicks off Brock's Homecoming Weekend.