Canadian Forces Snowbirds to Fly over Niagara-on-the-Lake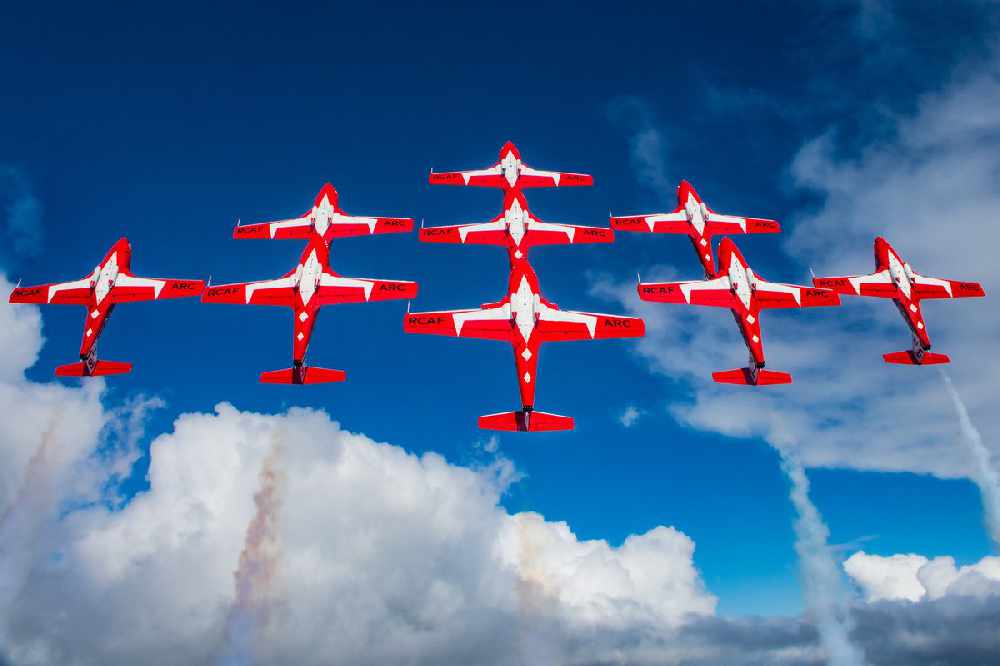 September 6, 2019
By: Marcie Culbert
The Snowbirds will take to the skies in Niagara-on-the-Lake.
The Canadian Forces team will fly over Niagara District Airport on Wednesday, September 11th.
The gates will open at 2:00 p.m, the Geronimo! Skydiving Team will put on a show at 3:30 p.m. and you'll be able to spot the Snowbirds closer to 4:00 p.m.
You'll also be able to meet the Snowbirds in the General Admission area at 5:30 p.m.
Tickets will cost $15 at the door, while kids 12 and under will be able to get in for free.
The event is hosted by the Niagara Historical Society Museum.