Council Approves Old Court House Demolition in Downtown Niagara Falls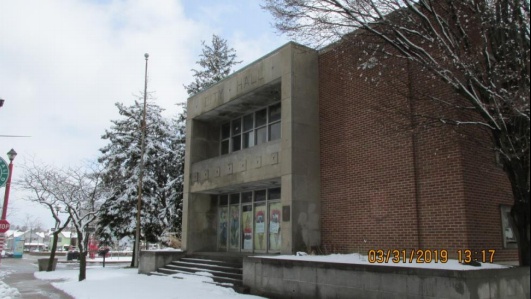 Photo Credit: Niagara Falls City Council Agenda (April 9, 2019)
April 11, 2019
By: Marcie Culbert
It's official, the old court house and city hall building in Downtown Niagara Falls will be demolished.
Mayor Jim Diodati says it was a tough decision to make Tuesday night, but it's the right thing to do.
"It's beyond being repaired and it's beyond being saved. It's unfortunate but that's the situation that we're in and it's extremely expensive to do anything with it. This is the most responsible thing we can do."
Diodati says they have also directed staff to look into how we can preserve the buildings legacy.
"Maybe save some of those beautiful limestones and turn them into benches or something, I don't know what but we will wait for our landscape architects to come up with something creative. But something that pays respect to time, when that was a real important building."
Diodati says the City tries to save historical buildings when they can. He refers back to when the City turned the old Stamford Township City Hall into the Niagara Falls History Museum and when they bought the old armoury building.