Historic Building Catches Fire in Welland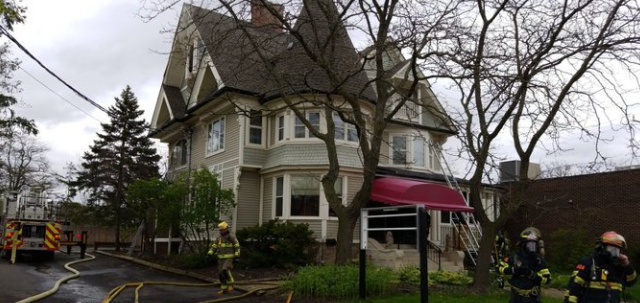 Photo Credit: Welland Deputy Fire Chief Adam Eckhart Twitter page, @EckhartAdam
May 15, 2019
By: Marcie Culbert
An investigation is underway after a police and firefighters were called out to a fire at a historic home in Welland yesterday.
The building in the Burgar Street and Division Street area was built back in 1859 and was designated historic in 1985.
The damage estimate has not been released yet and no injuries were reported.
Anyone with information should call 905-688-4111 with extension 3300.