New Location Needed for GAMRU South Shore Search and Rescue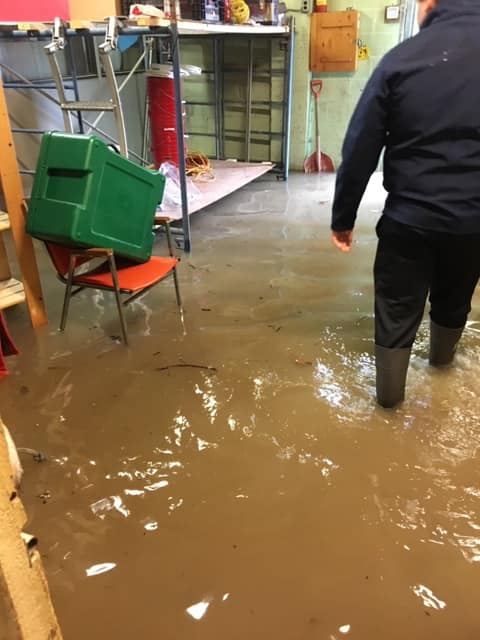 Photo Credit: GAMRU South Shore Search and Rescue Facebook page, @gamru.240
May 14, 2019
By: Marcie Culbert
The Grimsby Auxiliary Marine Rescue Unit is dealing with the after effects of another flood.
Their garage flooded again last week. This is the third time over the past three years.
Now volunteers with GAMRU South Shore Search and Rescue are looking for a new space. They would like a year-round storage space for their equipment and seasonal storage for their fast response rescue boat.
The garage they are currently stationed in was donated by the Town of Grimsby.