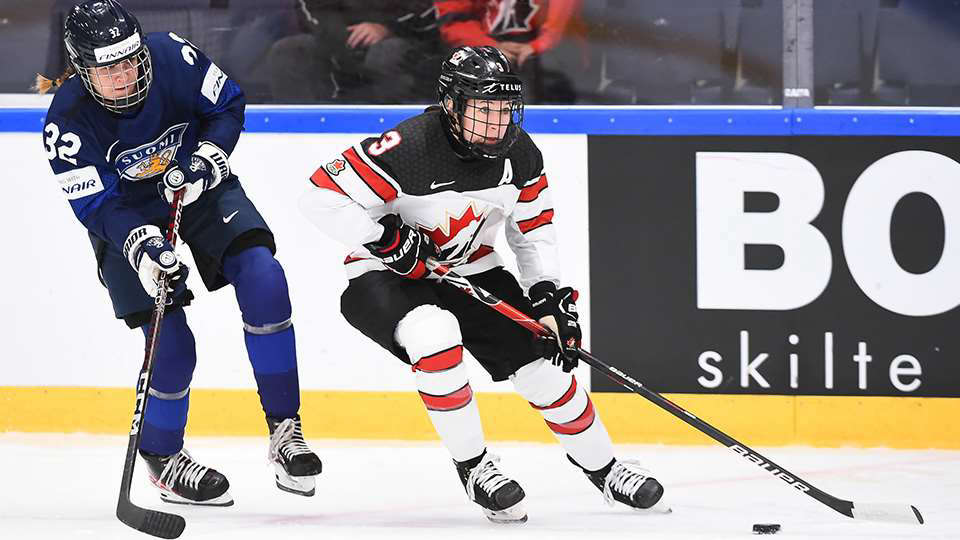 Photo Credit: City of Niagara Falls
Canada will take on Finland in pre-tournament action April 1st at the Gale Centre
With less than a month to go before the 2023 IIHF Women's World Championship, the pre-tournament schedule has been announced.
On Saturday, April 1st, Canada will take on Finland at the Gale Centre.
The puck will drop at 7:00 p.m.
In total, seven pre-tournament games will be played in six Ontario communities.
The 2023 IIHF Women's World Championship will begin on April 5th in Brampton.
"The pre-tournament games provide a great opportunity to share our love of hockey and Canadian hospitality by welcoming these exceptional athletes to Ontario," said Fran Rider, president and chief executive officer of the Ontario Women's Hockey Association. "Games will be exciting, provide inspiration to young girls and others in the various communities and will support the growth and development of the game at local levels."
Niagara hockey fans can buy tickets in advance at the Gale Centre box office for $20 each.
Gale Centre Box Office Hours:
Monday to Friday, 7 am - 8 pm
Saturday, 12 pm - 8 pm
Sunday, 9:30 am - 5:30 pm