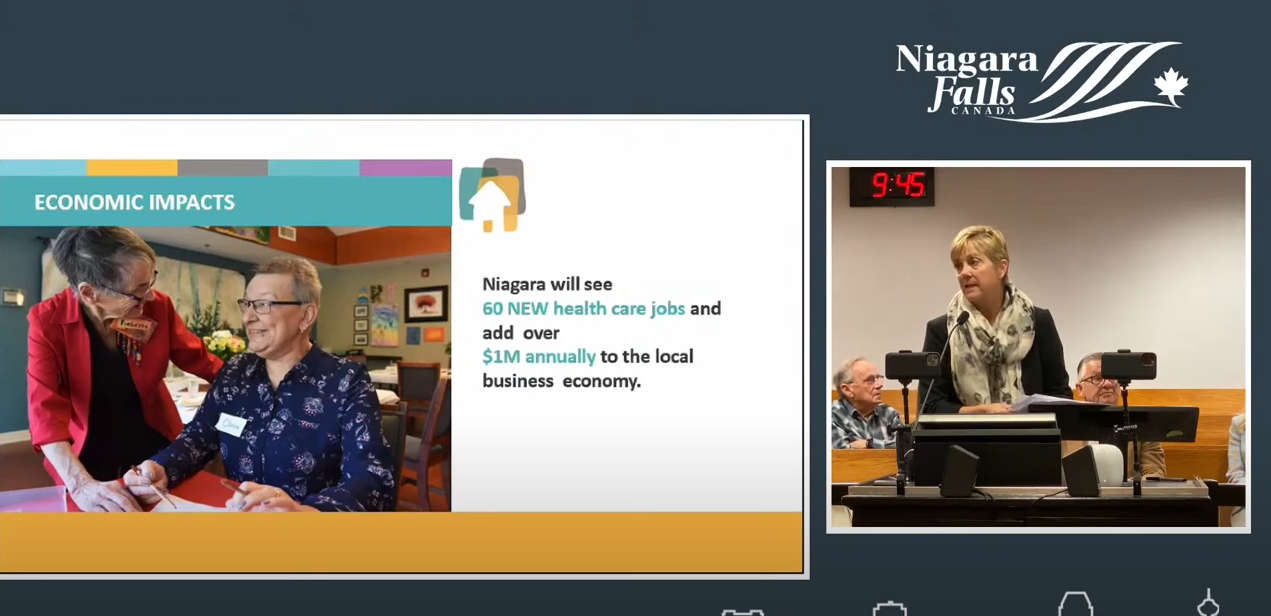 Executive Director says it came down to timing for Welland and Fort Erie to receive first
An explanation for Niagara Falls city council as to why Hospice Niagara is not in the city, but is developing in Fort Erie and Welland.
Executive Director Carol Nagy says they were waiting for provincial approval for zoning of land they did have, but it didn't line up in time.
"We were really concerned if we didn't look at the timing of the provincial approvals that we might have lost that opportunity to other communities. At the same time we were approached by the hospital and the region, who donated the land at the Fort Erie site," she says.
She says Niagara Falls is still very much on their radar for a location to set up.
"But again, it was never meant to be a slight to Niagara Falls, we are very committed to Niagara Falls, in fact, we've increased our outreach programs in Niagara Falls. We started with remote care monitoring with Niagara Medical Family Group."
She says they work with other community groups to make sure the whole region is served.